Autumn 2018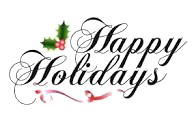 As another year of "Pursuing the Possible" comes to a close, we fondly reflect on all the wonderful people who shared it with us – working side by side, tasting with us, or joining us at the table. Although the vineyards are now quiet, we know that underground the roots are seeking nutrients to begin to grow anew, anticipating the New Year just as we are.
We feel grateful for an exceptional inaugural harvest and the opportunity to make wines that authentically express the beauty of Napa Valley. Whatever your traditions this season, may they be full of joy. We lift our glass to share a toast with you for a wonderful holiday season with family and friends!!
Upcoming 2016 Pulido~Walker Release from Panek Vineyard
Our winemaker, Thomas Rivers Brown, notes, "The 2016 Pulido~Walker from Panek Vineyard shows a good mixture of acidity and tannins resulting in a beautiful balance of structure and luscious fruit. The wine is darker, with more black fruit qualities balancing the caramelized sugar aspects of red fruit. The 2016 Panek Vineyard Cabernet Sauvignon is a wine destined to enchant for decades to come."
We celebrate the release of this extraordinary vintage of Pulido~Walker Cabernet Sauvignon from Panek Vineyard with your invitation to purchase arriving in January.
Congratulations to Our "Top Gun" Winemaker –Thomas Rivers Brown featured on the cover of Wine Spectator
"Winemaker Thomas Rivers Brown has become one of Napa's most accomplished winemakers, handily guiding production of some of the region's most distinctive wines and sought-after brands. Yet his private nature and desire to deflect attention make him a man many know only by name and reputation." James Laube, Wine Spectator, November 15, 2018
This is such a well-deserved honor for an amazing, talented friend and fellow South Carolinian. Congratulations Thomas!
Estate Vineyard Update: Inaugural Harvest
This fall we celebrated a long-awaited milestone in our patient "Pursuit of the Possible" with the first harvest from our glorious Mount Veeder Estate.  The stunning tiny berry clusters of Chardonnay fruit were picked at first light on September 10. The inaugural release of our burgundian style Pulido~Walker Estate Chardonnay will be in 2020
The 2018 harvest of our Estate Cabernet Sauvignon grapes occurred over a couple of weeks during the last half of October as we picked each block only when it was ready. Under the watchful eye of our winemaker and viticulturist, we carefully dropped fruit with several passes on both green and red ensuring only the highest quality fruit remained for harvest.
Winemaker Thomas Rivers Brown observed, "The inaugural harvest from the Pulido~Walker Estate vineyard will be the big revelation for 2018, one of the only vineyards that tasted amazing when we picked it and colored up extremely quick in tank. The 2018 vintage is the greatest combination of quality and quantity I have ever seen. This was a great year to get started with the vintage paralleling the yields of the 2012 vintage and the spectacular quality of 2013 vintage."
The Estate fruit has fermented in four small-lot tanks segmented by clonal selection and vineyard block location. This approach allows us to observe the development by individual block and the rootstock's expression of the site. Our learnings grow with every vintage and allow us to continually improve our farming and winemaking. Our Estate wine will age in 100% French Oak barrel for the next 20 months and then rest quietly in bottle for at least another year.
We greatly anticipate sharing our milestone first Mount Veeder Estate Cabernet Sauvignon wines with you in late 2021.

MARK PULIDO & DONNA WALKER